Automated Pizza Line System for Restaurants
Product Detail
Product Tags
Technical Characteristics
| | |
| --- | --- |
| Production capacity | 100 pieces /h |
| Pizza size | 6 – 15 inches |
| Thickness range | 2 – 15 mm |
| Baking time | 3 mins |
| Baking temperature | 350 – 400 °C |
| Feeding Station Size | 650mm*1400mm*1400mm |
| Sauce and paste station size | 650mm*1400mm*1400mm |
| Vegetables and meat station size | 650mm*1400mm*1400mm |
| Baking and packaging station size | 650mm*1400mm*1900mm |
| Equipment assembly size | 2615mm*1400mm*1900mm |
| Voltage | 220V  |
| Weight |  505 Kg (all assembly) |
This pizza line system offers several line configurations performing different tasks and can operate independently. Each configuration can be customized according to your requirements in terms of environments, activities, recipes, etc. We provide you with the basic line, the medium line, and the full line as configurations.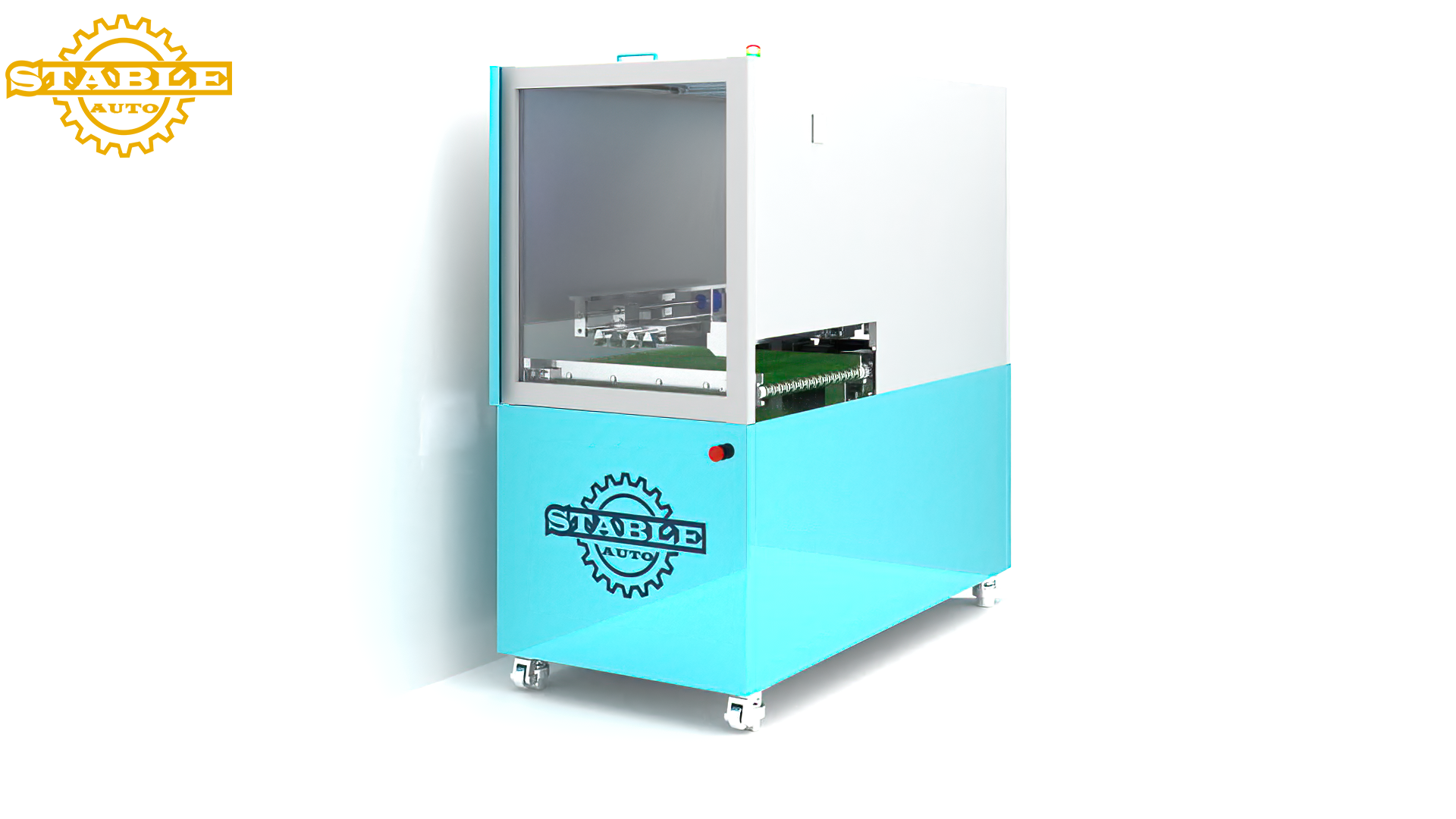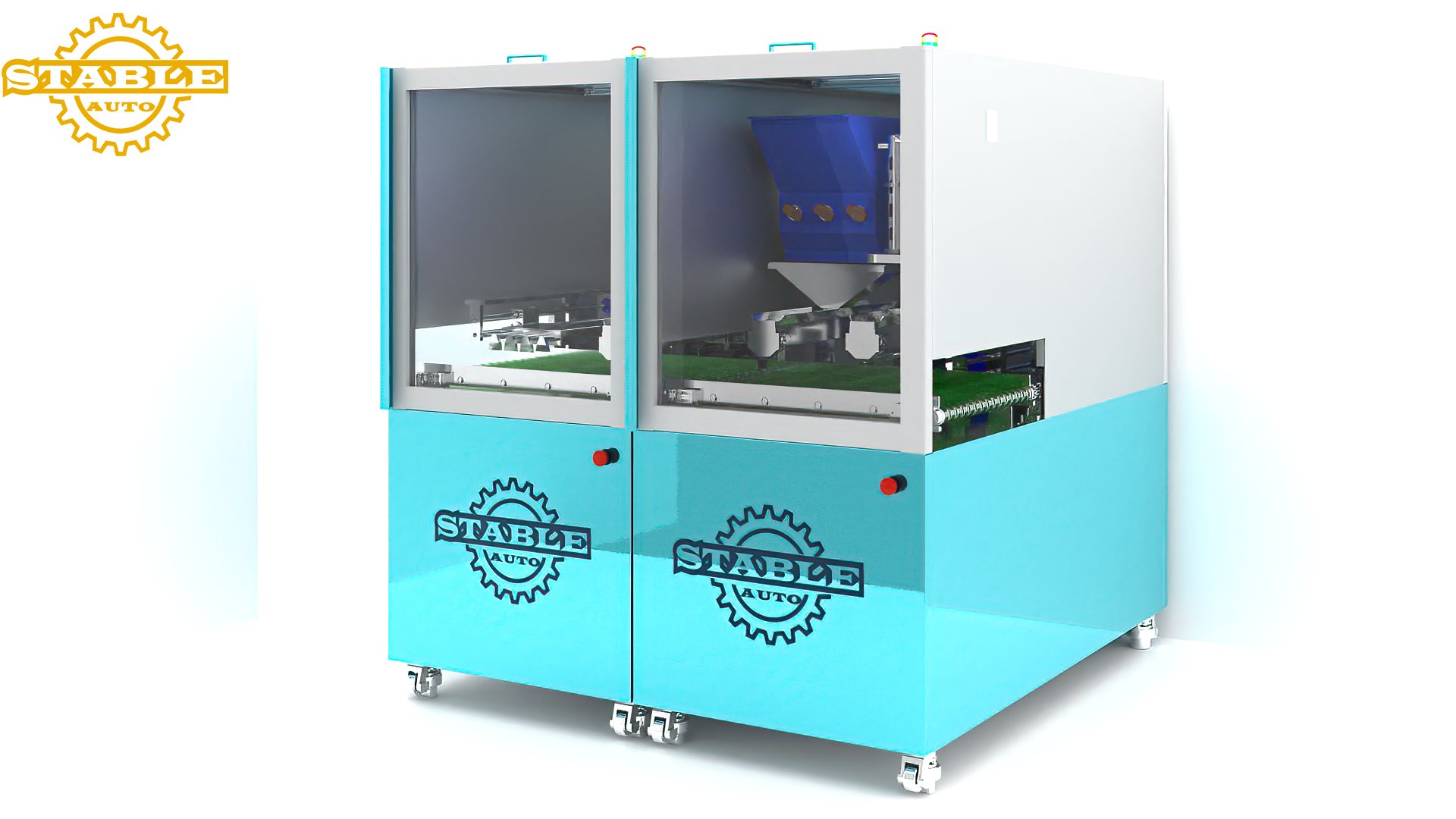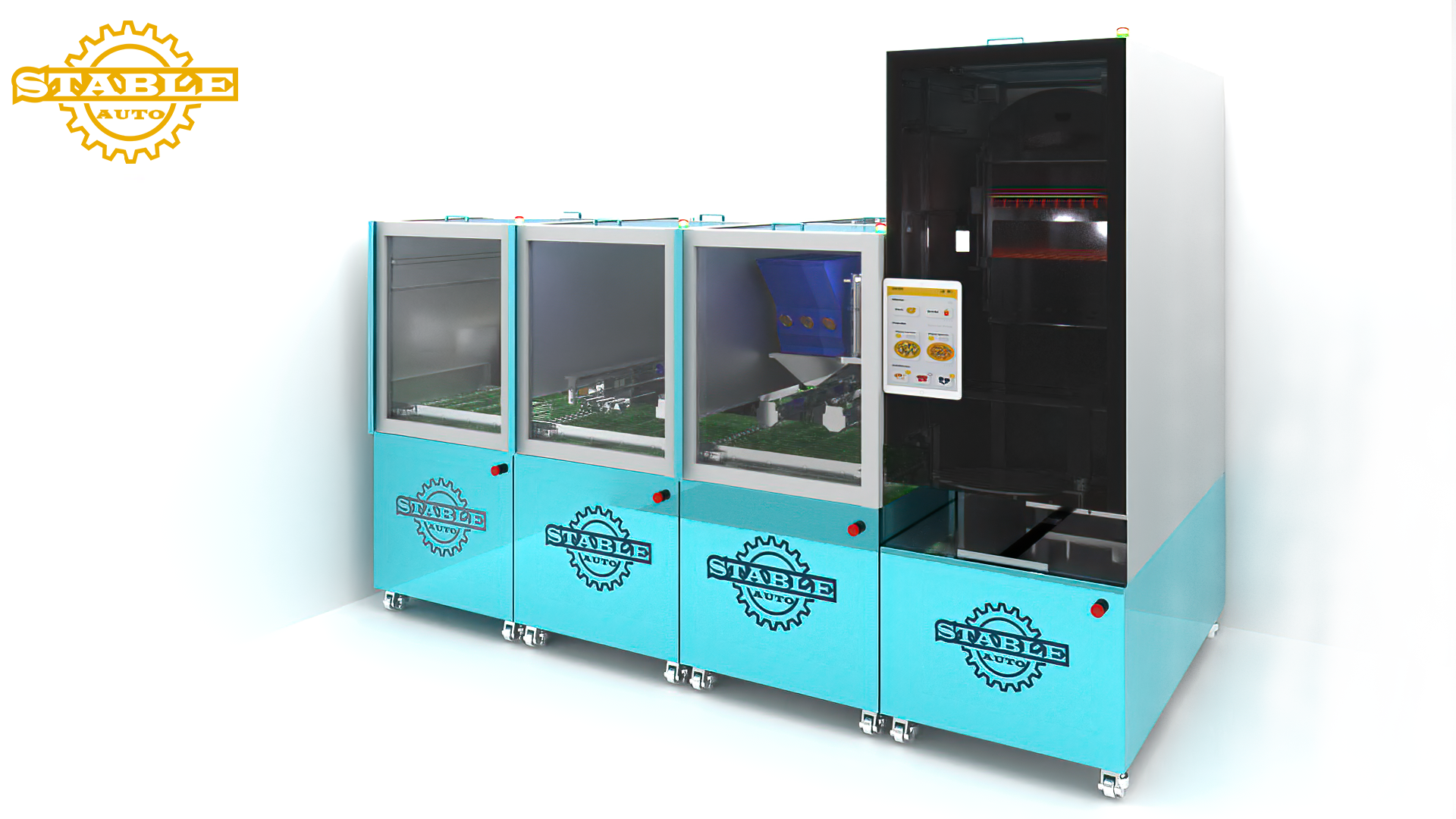 Basic line
This configuration is suitable for small restaurants and is mainly composed of conveyors, a sauce and paste applicator with 4 independent feeders, granular dispenser for cheese, vegetables, and meat chunks.
The Medium Line
This configuration is suitable for small and medium-sized restaurants and includes, in addition to the basic line configuration, a vegetable feeding station with more choices than the first one. It also includes a meat slicer that can slice and distribute up to 4 types of meat independently according to the customers' choice.
The Full line
In addition to all the stations of the medium line, we offer you an automatic feeding station for frozen pizzas or a pizza dough-making station for lovers of fresh and crispy pizzas. We can also provide you with the last station for baking and packaging pizzas.
With the ability to produce over 100 oven-ready pizzas in one hour, our automated pizza topping system can handle pizza sizes from 8 to 15 inches and makes a variety of Italian, American, Mexican, and other styles of pizza. We can also design this automated pizza line system according to your requirements.
The order is electronically controlled by a 10-inch touchscreen tablet on which a management application is installed. Easy to use, the interface supports a large number of payment systems by credit cards or by scanning a QR code.
Easy to install and operate, the pizza line will fit perfectly in your kitchen since it is less voluminous. We will provide you with an installation and operation manual after purchasing. In addition, our service team will be available 24/7 to assist you with any technical issues. Are you interested in our pizza line system? Are you ready to become one of our partners around the world? Leave us a message to learn more about our automated pizza line system for restaurants.
---
Previous:
Rapid Delivery for Vegetable Cutter - Automated Pizza Line System for Restaurants – Stable Auto
---